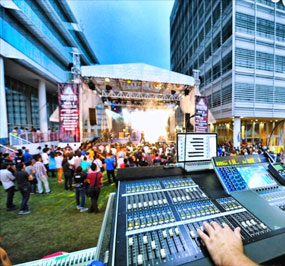 Your performance can be only as good as it sounds. Have you ever experienced that you were rehearsing for weeks and at the gig something was wrong with the sound? You were told after the gig that it was good, but you see that your friend's face shows that something wasn't right? Did you have a speech at an important conference, and your message didn't come through because the audience couldn't clearly understand your joke?
All these issues are likely due to a bad sound quality! Hire us to ensure that the sound at your next performance is as as good as possible! Why rely on an in-house sound guy if you can hire a professional sound engineer, who cares how you sound on stage?
Mixing and mastering service
Mixing and mastering is also available in Csapo Studios, please contact us for details.
Book a sound engineering service now with Csapo Studios.